Written by Olivia Maegaard Nielsen
ARTIS members met for the second big ARTIS research workshop, this time in Vienna.
This September, all partner universities were gathered for the first time in person at the University of Vienna to discuss integration and possible new collaborations between the work packages. In the course of two days, the 22nd and 23rd of September 2022, the work package leaders presented what they are and have been working on and gave each other feedback and ideas.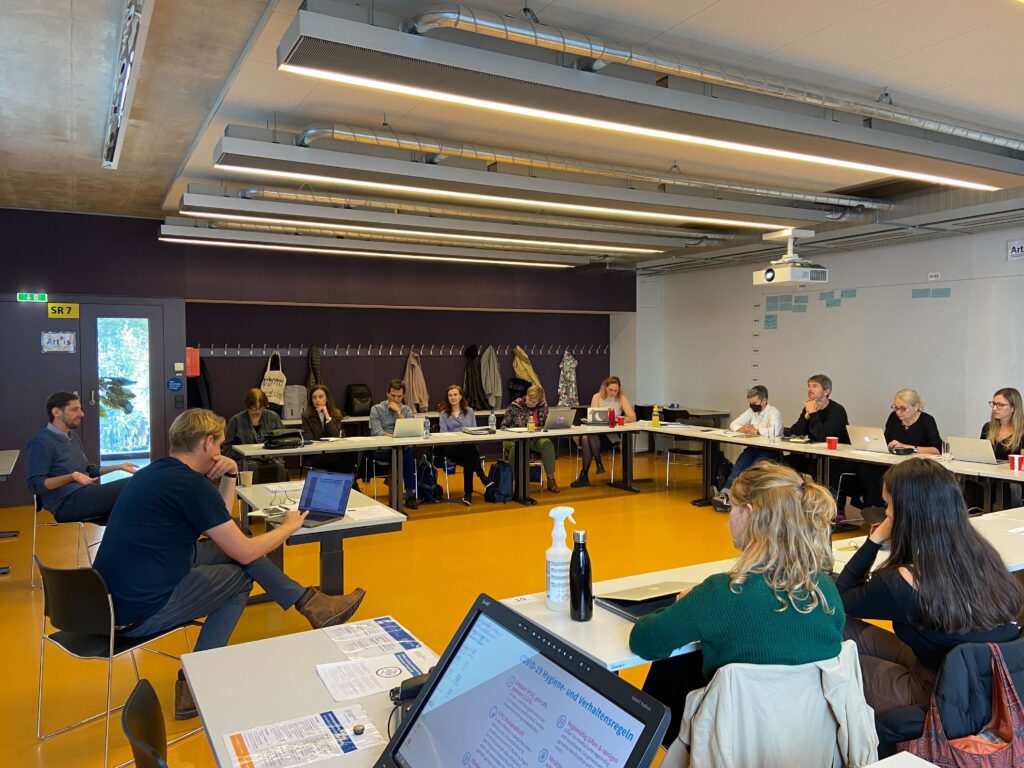 Following an introduction and a roundtable discussion about the outlook of the next 1,5 years, Drasko Boko (UNIVIE) presented the project management work package, WP1. Subsequently, Matthew Pelowski (UNIVIE) presented WP2, Milena Dragićević Šešić (FDU) WP9, and Joerg Fingerhut (HUB) presented WP3. From WP8, Anisha Gupta Müller (KHB), joined the meeting on Zoom to discuss possible ethical conflicts in the research project, and Christine Goutrié (KHB) and Ulf Aminde (KHB) gave an outlook for the work package which begins in February 2023. After this, Katrin Heimann (AAU) presented what WP4 has been working on, Eftychia Stamkou (UVA) presented WP5, and Joerg Fingerhut (HUB) WP6. Finally, Sarah Hegenbart (UOXF), Anthony Gardner (UOXF) and Manos Tsakiris (RHUL) gave an update on WP7, after which the content of the ten presentations was discussed and reflected upon. Concurrently, a visual representation of the work packages and their respective projects provided an overview and gave the members a chance to draw connections between the work packages, using colorful paper and thread.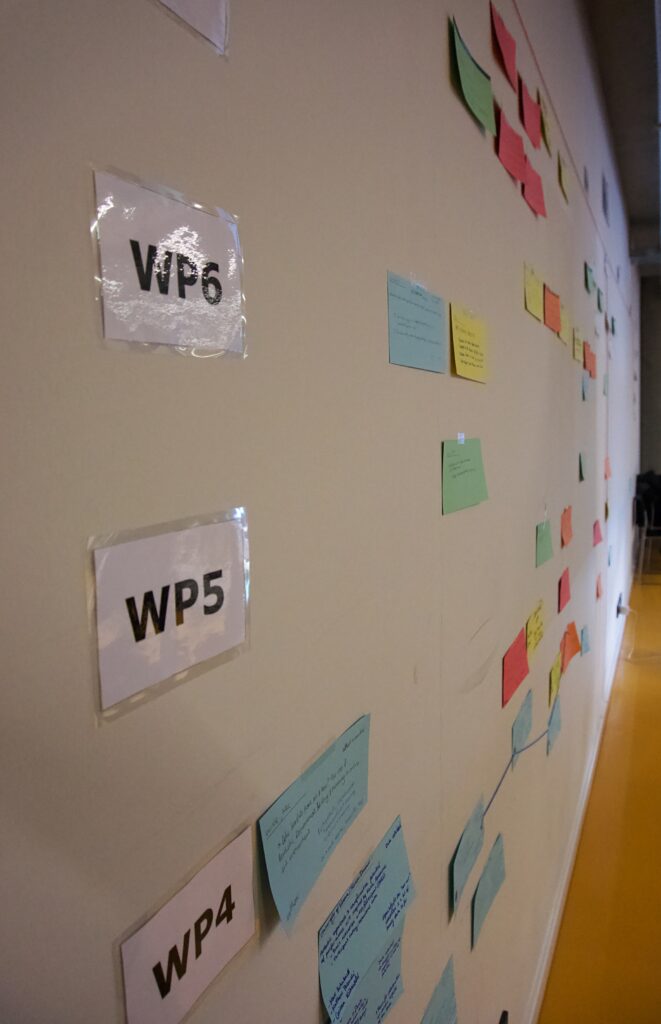 The second workshop day was spent discussing the bigger picture, logistics, cohesion and methods, and policy and implication, both in plenum and in smaller groups. Also present at the meeting were PhD candidates, Corinna Kühnapfel (UNIVIE), MacKenzie Trupp (UNIVIE), Stephanie Miller (UNIVIE), Theresa Rahel Demmer (UNIVIE), Rohan Dunham (UVA), Yağmur Özbay (UVA), Yağmur Özbay (UVA) and research assistants, Ayça Akan (HUB) and Olivia Maegaard Nielsen (HUB), who had a separate meeting to plan future cooperation. At the end of the day, strategery advisory board members, Svetlana Hristova and Pascale Bonniel Chalier gave their feedback on what had been presented to them throughout the two workshop days. The end of the workshop was marked with a collective trip to the contemporary art museum, mumok.