Written by Olivia Maegaard Nielsen
ARTIS members visited the opening of Irene Fernández Arcas' exhibition, "Existing Otherwise – Inner Jungle" at collaborators, Galerie Wedding. The exhibition goes on until the 21st of May 2022.
On a busy street in Berlin's Northern district, Wedding, windows exposing fabrics dyed in neon green and blue make Galerie Wedding stand out from its surroundings consisting of the city council, an employment agency, shops and traffic. ART*IS_Berlin members Olivia Maegaard Nielsen and Joerg Fingerhut (HUB) joined the gallery opening of the exhibition, "Existing Otherwise – Inner Jungle" of a collaborator in workpackage "Art in Urban Spaces."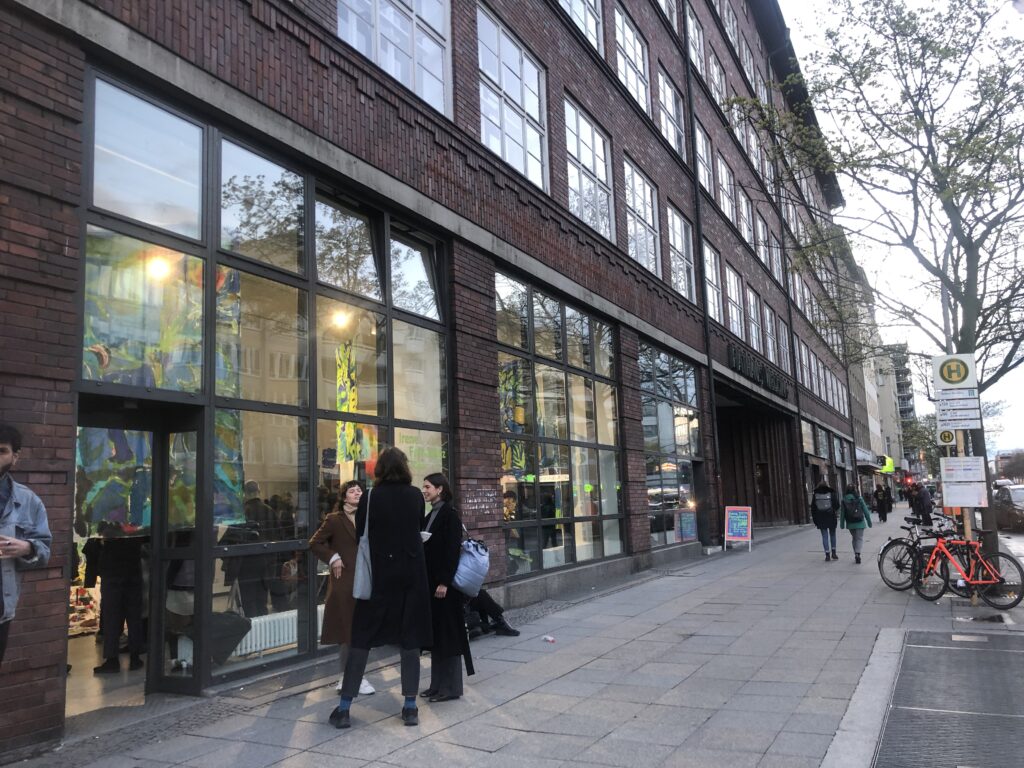 The contrast with the bureaucratic scenery strengthens upon entering the gallery as Irene Fernández Arcas' vibrant universe of colorful linens, shrines, ceramics, and home baked bread invites you in. And that in the most literal sense, in the form of a cave and a bed for the visitor to crawl into. Far more than just observing the artwork, the visitor is thus invited to engage with it and enter it. This utopian oasis seems to be exactly what Arcas describes with the name 'inner jungle;' a place in ourselves to seek refuge and relaxation. The shrine is thus a recurring element in her exhibition – be it in the classic shape of an altar built of ceramics and food, or a well known bathroom sink in front of which we perform our daily morning 'rituals' – as an "alternative mental and physical space to our urban jungle."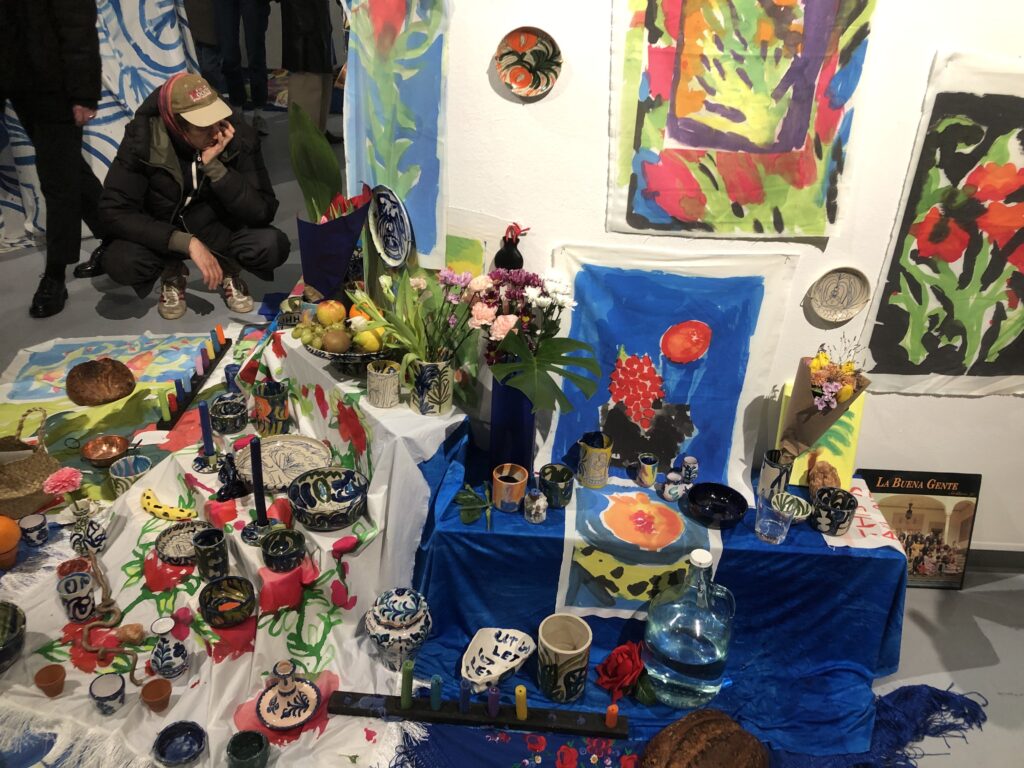 The state of the mind of the viewer certainly transforms upon entering the gallery from the busy shopping street, Müllerstraße. It is this transformation that Arcas depicts or invites us to incorporate in our everyday life: To create an alternative existence in our mind.
More information about the gallery and the exhibition can be found here.