written by Christine Goutrié
This article explores an intersection between the critique of racism and power relations in teaching and the factography developed in the Soviet Union in the 1920s.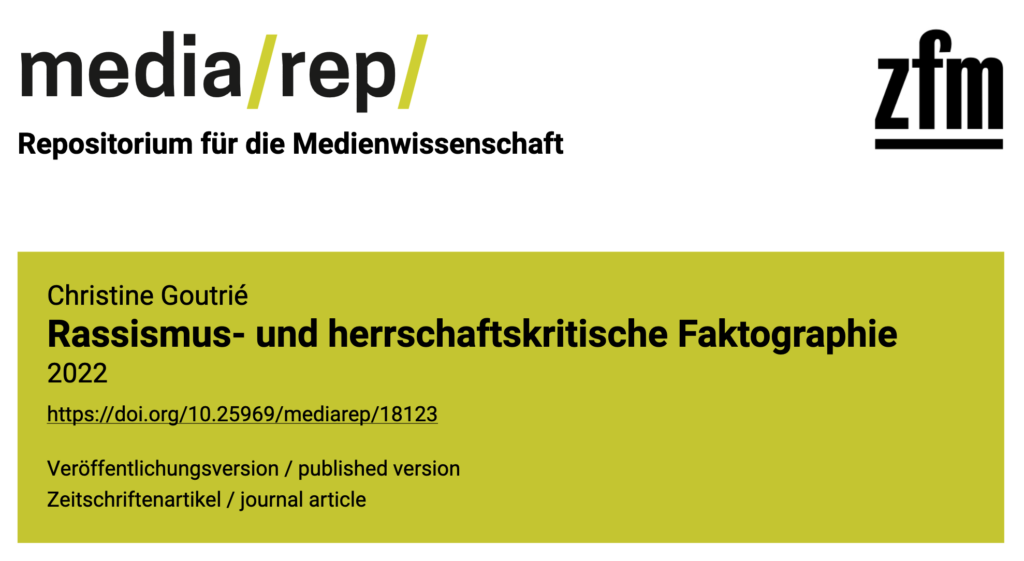 Writing from a White East German perspective, the author describes how she applies factographic concepts to her teaching of digital media, and how the facts of the «production process» of teaching become part of the teaching itself. This kind of teaching reveals one's own learning and unlearning process, names biographical stations, and shows situated knowledge while also uncovering the gaps of one's own positionings and positions. The author describes factographic gaps as central for her teaching and its critical stance toward power relations.
The full text can be found here. (Unfortunately, the text is written in German only.)